MUSIC, MUSIC, MUSIC!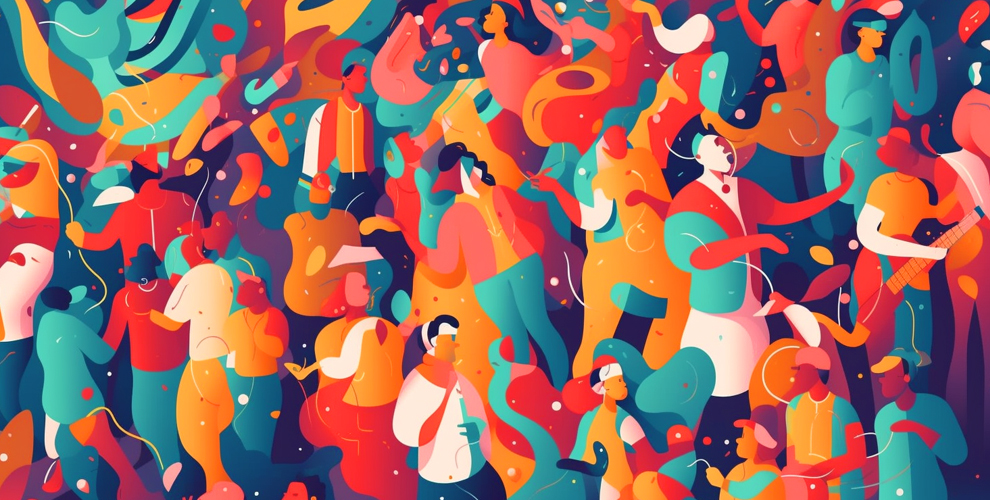 Greek philosopher Plato said,
"Music gives a soul to the universe, wings to the mind, flight to the imagination, and life to everything."
Visitors to the Southern Shore Region of New Jersey know that music makes everything better, and the tourism businesses and organizations in the area have provided a 2023 line-up that would receive Plato's approval.
No matter which resort you are temporarily calling "home," there's a very good chance you'll be able to grab a beach chair or blanket, pack up some snacks and cold drinks, and walk or bike to an outdoor concert – most of which are free.
Depending on which type of music and atmosphere you prefer, music lovers can find live bands or individual performers nearly every night in the summer in the many restaurants and bars that populate the resort area. Some of the venues have modest cover charges, but many provide late afternoon or evening entertainment as part of their business operation.
The LeVoy Theater
in Millville has scheduled an impressive calendar of spring and early summer events. Starting with "Beginnings" (Chicago tribute band) on April 15, this concert hall in Millville's downtown has some great moderately-priced concerts in queue. Here's a sampling: April 16, Jim Messina; April 18, Dirty Deeds (AC/DC), April 29, The Breakers (Tom Petty); May 5, Tusk (Fleetwood Mac); May 20, Dean Ford and the Beautiful Ones (Prince tribute); June 3, John Waite; June 10, Big Yellow Taxi and Late for the Sky; June 21, Billy Bob Thornton and the Boxmasters; and July 13, Trippin Billies (Dave Matthews Band tribute).
Likewise, the
City of Cape May
has some well-known names in the music industry taking the stage at Convention Hall. On July 9 The Lettermen will visit; and on July 23 Jay and the Americans will perform. The Association will perform on July 16; July 30 brings Herman's Hermits starring Peter Noone; on Aug. 6 the Drifters will perform; The Hitmen will appear Aug. 13, and Aug. 26 will see The Hooters take the stage at Convention Hall.
Jazz aficionados will want to check out at least one of Cape May's two jazz festivals. The Spring 2023 Exit Zero Jazz Festival, slated for May 5 to 7, will be headlined by Samara Joy performing at the Convention Center. The fall festival will be held Nov. 9 to 12. The spring edition of the festival takes place in four venues during the three-day event. For more information visit
www.exitzerojazzfestival.com
.
Perhaps the biggest musical event of the season will be the four-day Barefoot Country Music Festival on the beach in Wildwood June 15-18. Headliners are Blake Shelton, Kid Rock, and Darius Rucker. Other performers include Jon Pardi, Riley Green, Parker McCollum, Lady A, Michael Ray, and more. If you enjoy country music, partying on the beach, or both, this is the place to be! More information may be found at
www.barefootcountrymusicfest.com
.
Once the summer tourism hits full stride – around the Independence Day weekend – most resorts in Cape May County host free outdoor concerts every week.
At the
Cape May-Lewes Ferry
in Lower Township, free lawn concerts are held Wednesdays beginning at 5:30 p.m. In downtown Cape May, free outdoor concerts are held Friday, Saturday, Sunday, and Monday evenings at Rotary Park, with bands taking the state at 7 p.m.
During the season, the beachfront resorts of the Wildwoods host concerts at various locations during each week. In Wildwood Crest, Centennial Park (beachfront at Fern Road) hosts live bands Wednesdays and Sundays at 7:30 p.m. Wildwood's Fox Park (Burk and Ocean avenues, across from the Convention Center), hosts concerts Each Sunday at 7 p.m., and Byrne Plaza (Oak and Pacific avenues) has free outdoor concerts every Thursday at 7:30 p.m. North Wildwood's Lou Booth Amphitheater (Second and Ocean avenues) is the locale for free concerts Sundays at 7:30 p.m.
Middle Township's
Ockie Wisting Complex, just off Fulling Mill Road, is the site for free concerts Tuesday nights, usually beginning around 6.
Stone Harbor
holds "Tuesdays at the Tower" on Tuesday nights, from 7 to 8:30 p.m., at the water tower on 95th Street. Just to the north, in Avalon, free outdoor concerts are held Thursdays from 7 to 9 p.m. at Surfside Park on 29th Street.
In
Sea Isle City
, Excursion Park at 41st Street hosts Concerts Under the Stars from 7:30 to 9:30 each Saturday. Ocean City Pops will hold a free concert on July 3 starting at 7:30 p.m. at Carey Stadium on Fifth Street.
Over in Cumberland County, there is a Free Summer Concert Series on many Saturdays beginning at 6 p.m. at the
New Jersey Motorsports Park's
Finish Line Pub in Millville.
Bridgeton's
Sunset Lake Amphitheater has traditionally hosted free concerts on Saturdays beginning at 7 p.m.
During the summer tourism season, New Jersey's Southern Shore Region is alive with music, giving the universe a soul, and letting our minds and imaginations soar.